info@harrisfuneralhome.com

At Harris Funeral Home, we are eternally indebted to our military veterans who courageously served our nation and protect our freedom. We honor our veterans by assisting their families with obtaining all Veterans' Benefits, Social Security Benefits and Life Insurance Benefits.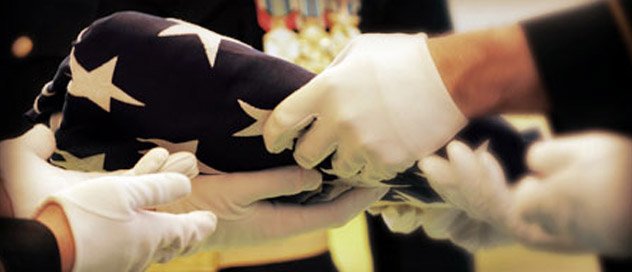 Depending on eligibility, benefits may include:
Memorial U.S. Flag
Presidential Memorial Certificate
Veterans Administration headstone or marker
Military flag folder and presenter
Full military honors
We are here to ensure you receive the valuable veteran benefits your loved one worked so hard to earn. We specialize in explaining and obtaining the federal burial benefits you and your dependents are entitled to receive.
In addition: Any Veteran who Pre Funds their funeral services with us will receive a wooden flag case that would be given to their family members. We also offer unique Veteran Caskets and Urns.