info@harrisfuneralhome.com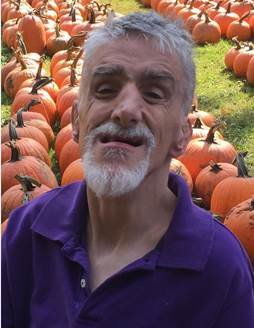 Obituary of Christopher Wesley
Christopher Wesley – a man known for his love of music, the outdoors and especially for the love he had for his family – passed away Wednesday. He was 53.
Chris played piano and the ukulele. He liked most music but always preferred country and rock-and-roll. When he wasn't playing or listening to music, he was enjoying the outdoors with nature walks and bike rides. Water activities, like canoeing, swimming and fishing, were some of his other favorites. He loved to drink "black pop" and to be on the go, especially when it meant riding in his dad's red car, visiting McDonald's or attending concerts and fireworks shows – anything with a bang! Chris was fascinated by electronics like radios, watches and computers. He would often take things apart to learn how they worked. His inquisitive and compassionate nature earned him many friendships with other members at Spiritus Christi Church, the people he worked with at Piano Works Day Program and with his housemates at his home on Baird Road. Please keep all who knew and loved Chris in your thoughts and prayers.
Chris was predeceased by this father, William Wesley, Jr. and his mother, Mary E. Wesley. He is survived by his brothers, William (Crystal) Wesley III and Timothy Wesley; uncle, Richard (Marie) Wesley; nephew, Wesly T. (Bethany) Weber; and special friend, Meghann Knisely.
His family will receive friends SUNDAY 1:00 - 4:00pm at the funeral home (570 Kings Hwy S.) Friends are invited to join the family for a celebration of Chris' life on MONDAY at 11:00 am at the Pieters' Family Life Center, 1025 Commons Way, Rochester, NY 14623. In lieu of flowers, memorials may be directed to Heritage Christian Services Foundation, 275 Kenneth Drive, Suite 100, Rochester, NY 14623.