info@harrisfuneralhome.com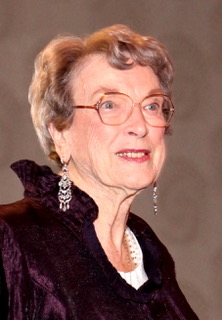 Obituary of Marie F. Stahlecker
Marie Frances Stahlecker (Sullivan)
December 10, 1921 - December 31, 2020
Marie was predeceased by parents, Daniel and Margaret Sullivan; Husband Edward F. Sr.; Sons David, Michael, Robert, and daughter Maura Ann; Brothers Daniel, Jack, Joseph Sullivan.
She is survived by sons Daniel (Sandra) of Holland, MI and Edward F. Jr. (Sally) of Kingston, OH; also daughters Patricia (Bruce) Steffon of Ontario NY and Maryanne (Brian) Etter, Chili, NY; Daughters-in-Law Noreene Stahlecker and Kathy Caren Stahlecker. She is also survived by her beloved grandchildren: Meredith, Matthew (Julie Clay) Locher; Andy (Angela) Stahlecker; Anne Marie Stahlecker (Joe Witkowski); Meaghann Steffon (Christopher Conroy); Michael (Jennifer) Steffon; Carrie Benjamin; Zak, Jase, Ryan, Bridget Stahlecker; Sean, Colleen, Patrick, Kevin Etter. And great grandchildren Sadie, Lily, Elijah. Marie was loved by a number of cousins, nieces, nephews, and many friends.
Marie was born and raised in Worcester, MA, received her RN from Worcester City Hospital. Marie met her husband Edward while he was stationed in New England in the Coast Guard during WWII. They married in 1947 and returned to Rochester where she worked at Rochester General Hospital and raised her family. Marie was active with seven children and involved with boy scouts, girl scouts, church, and school groups. She encouraged her family to be the best people they could be and to treat everyone with respect and dignity.
Calling hours will be Sunday, July 25, from 3:00pm – 5:00pm at the funeral home, 570 Kings Hwy South, Rochester, NY 14617. Please meet the family for Marie's memorial Mass on Monday, July 26 at 10:00am at St. Kateri at Christ the King, 455 Kings Hwy South. Interment private.
In lieu of flowers please consider a donation to Gilda's Club Rochester, 255 Alexander St., Rochester, NY 14607 or Paralyzed Veterans of America, 801 Eighteenth St. NW, Washington, DC 20006-3517, or to the charity of your choice.