info@harrisfuneralhome.com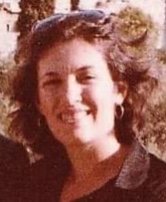 Obituary of Antoinnette Cerame-Hazen
Wife of Kirk Hazen, died Friday, March 19, 2021, at home, with her husband and daughter, Abbey, at her side. She is survived by her husband, her daughter, her four siblings, 10 nieces and nephews, and innumerable cousins, aunts and uncles.
She graduated from LeMoyne College. Her career started in real estate, but she found a better fit for her talents in the design, creation, and sale of business forms where she spent the rest of her employed life.
She and Kirk enjoyed fine food and travel. Since retiring, she became enamored with crafting and glazing unique pieces of pottery.
She will be missed by all those who came to know her as the remarkable person she was.
As per her desires, there will not be a funeral. We are planning a Celebration of Life at a later date.