info@harrisfuneralhome.com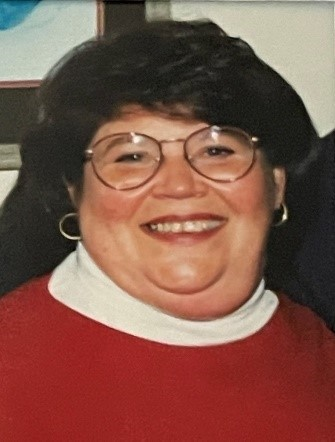 Obituary of Mary M. Smith
Mary M. Smith
Irondequoit: Wednesday, June 23, 2021 at the age of 71. Mary Martha Smith was born on June 3rd, 1950 to parents, Lucille and Jerome Smith in Potsdam, New York. She is survived by her partner for forty years, Susan Barrett and sisters, Sharon (Charlie) House, Ann (Tommy) Bronson, and brother, Frank (Ruth) Smith. She was predeceased by Sister Ellen Smith and in-laws Cindy and David Cubley. She is also survived by mother-in-law Betty Wilcox, brother/sister-in laws Thomas and Sue Arno Barrett, and Mike and Donna Barrett. Mary has several nieces and nephews; Jeremy Bronson, Greg Bronson, Alison Bronson Shea , Kimberly, Kevin, Brendan Smith, and Denise, Sierra, Tori Barrett and Joel and Erin Cubley. She so loved her family. Especially the Christmas Eve celebration.
Mary attended and graduated from Holy Family High School in Massena, NY and then obtained her Bachelor's degree at Maria Regena College. Mary was a child of the sixties which including a loving "Mother Earth" personality, attending Woodstock, protesting the Vietnam and working and living in a commune in Illinois. Mary finally settled down for a career in nursing, where she attended and graduated in 1979 from St. Lawrence Psychiatric Center, School of Nursing as a Licensed Registered Nurse.
She began her rewarding career as a psychiatric nurse at Strong Memorial Hospital after moving to Rochester, NY. Mary worked on R-wing and later on at Rochester General Hospital Psychiatric Partial Hospital Program. Mary retired after 27 years due to health concerns in 2007.
Mary loved to travel and in spite of her health concerns, she traveled to Europe, Montana, the Yukon, New Orleans for Mardi Gras and the west coast. She loved the sun and trips to the Cape and Key West. She loved the outdoors and traveling to the Adirondacks, Yosemite, Yellowstone, the Tetons and the Grand Canyon.
Mary and Susan built a life of love, laughter, family, and friends. They had a loving relationship for over 43 years and totally enjoyed their home on Lake Ontario. Mary touched the hearts of all who knew her and will be sorely missed.
Mary's Celebration of Life will be held on Sunday, June 27, 1:00 pm at the Harris Family Center, 560 Kings Hwy (located behind the funeral home.) Interment Private.
To send flowers to the family or plant a tree in memory of Mary Smith, please visit Tribute Store
Celebration of Life
1:00 pm
Sunday, June 27, 2021
Harris Family Center
560 Kings Hwy. South
Rochester, New York, United States