info@harrisfuneralhome.com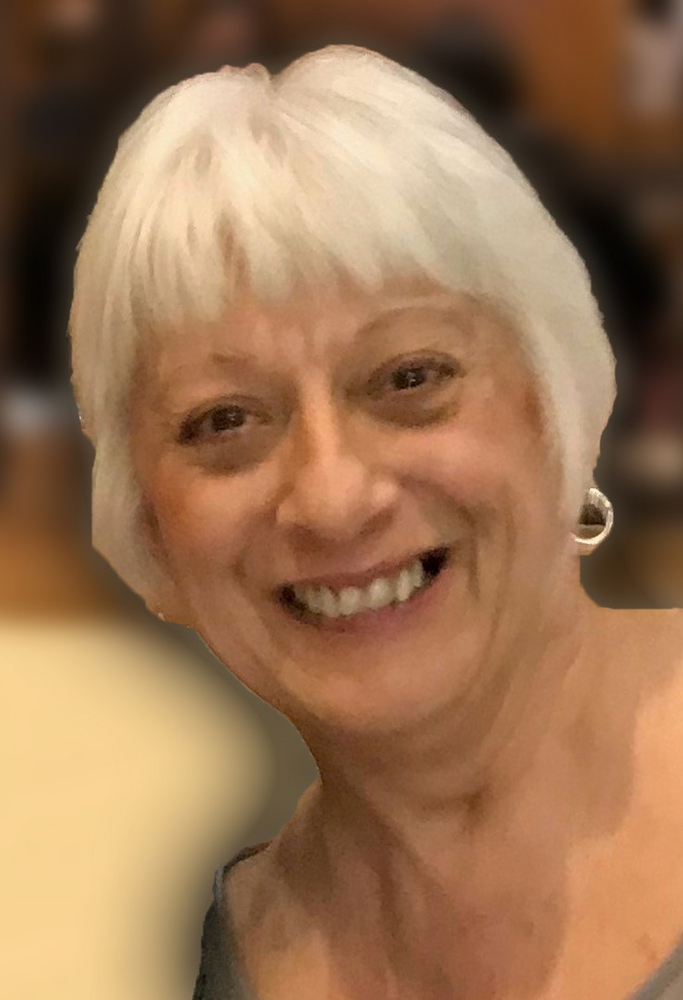 Obituary of Judy A. Cocuzzi
Please share a memory of Judy to include in a keepsake book for family and friends.
Judy entered into the kingdom of heaven on December 21, 2021 to celebrate eternal life with her beloved parents, Loreto (Larry) and Mary (Gatto) Cocuzzi and a host of grandparents, aunts, uncles, cousins and friends. She was born on March 11, 1954 in Rochester, NY.
She is survived by her sister, Linda Ullrich, several cousins, friends and special friends, Lori Coy Kemp, Jeannie Horwitz , and Vanessa, Rich, and Emily Verhagen and her cherished church family from Trinity Baptist Church.
Judy, who graduated from Nazareth Academy in 1972 and attended the Barbizon Modeling School, worked in several different capacities at Woolworth's, McCurdy's, Hickey Freeman, Woods Oviatt Law Firm, Kodak, and Wegman's.
She loved gardening and gave Mother Nature a helping hand with her green thumb. Several years ago, she took one Hoya plant from our Mom's garden and was able to multiply it so much that it now extends the length of her home. She also tended to a rose bush, now 35 years old, that has flourished with the help of her friend Rich. A green thumb, indeed!
Judy enjoyed traveling, with a fun in the sun trip to Florida with her friend, Lori, and memorable trips to Disney World in 2011 and a fabulous trip to Las Vegas in 2018, both with her sister, Linda, where they enjoyed a helicopter tour and luncheon in the Grand Canyon. She took in all the sites and sounds of Vegas including an unforgettable Elton John concert along with taking in the fabulous buffets and the wonderful Las Vegas strip. Mini trips included The Windmill in Penn Yan and visits to Vidler's where Judy and Linda would spend hours browsing and purchasing things they didn't need!
She loved family gatherings, for birthday, weddings and other special occasions, where she was constantly amused by the shenanigans of her cousins.
Judy began attending Trinity Baptist Church in 2010, becoming a member, and accepted Jesus Christ as her Lord and Savior. She considered her church family a very important part of her life and she received many, many prayers during her journey. She enjoyed reading her Bible, and watching her church services via Zoom.
Judy's fur babies, all dogs, were a huge part of her life - Phoebe, Feather, Zak, Lizzie, Annie, and her current and beloved Lola, who will truly miss her "mom".
A sincere thank you to the wonderful care she received this past week from the special team of medical professionals at RGH, Sands6. Judy's sister, Linda, would like to especially thank a special tech, Gypsy, who helped Judy be comfortable and comforted. Judy let Linda know that she wasn't afraid to pass because she would see Jesus.
Calling hours will be held on Tuesday, December 28 from 4-7 p.m. at Paul Harris Funeral Home, 570 Kings Highway, S., Rochester, NY. In lieu of flowers, please consider a donation to Judy's church.
Church service, Wednesday, December 29 at 11:00 a.m. from Trinity Baptist Church, 650 Merchants Road, Rochester, NY. Please meet at the church.
Funeral procession following church service to Holy Sepulchre Cemetery, 2461 Lake Avenue, where she will be buried along side her parents.
Everyone is required to wear a face mask at both the funeral home and church service.
Due to Covid, a celebration of Judy's life will be held at a later date.